The following charts help with guidance about what future river flows on the Middle Fork of the Salmon River might be. River flows are unpredictable so a decision to go needs to be combined with good judgement.
River Flow and Near Term Forecast
The prediction below is not always accurate. In fact, it is rarely accurate.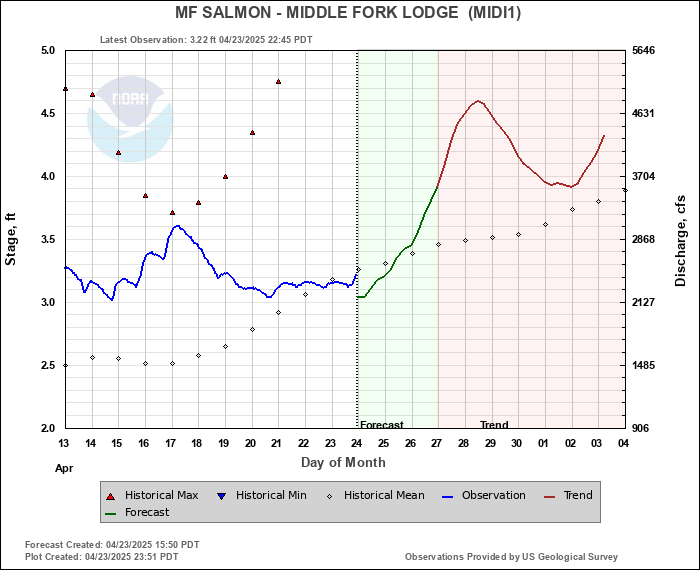 NOAA Forecast
Long Term Probabilistic Forecast
Snow Water Equivalent at Banner Summit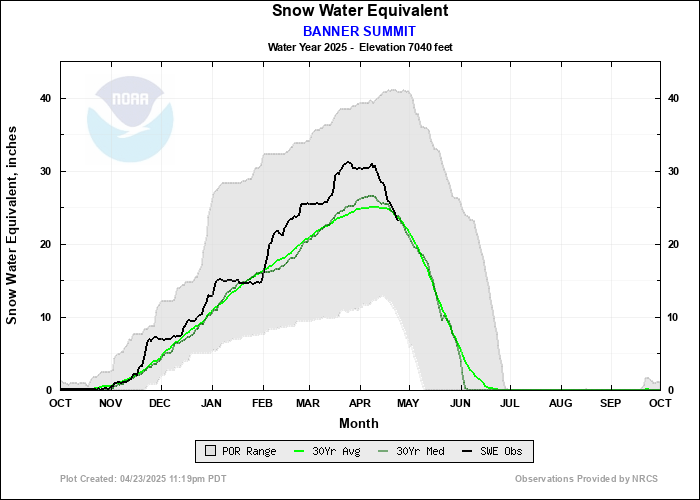 Idaho Snow Water Equivalent Map
Links to more information