The following charts help give guidance about what future river flows on the Illinois River might be. Please use these only as a general guideline. River flows on the Illinois River are highly unpredictable - when running the Illinois please use good judgement.
Click the graphs below to visit the information source.
Illinois River Flow Prediction Graphs
The 4-10 Day Trend Forecast is based on model guidance only. Daily variation and uncertainty of forecasts during this period is high.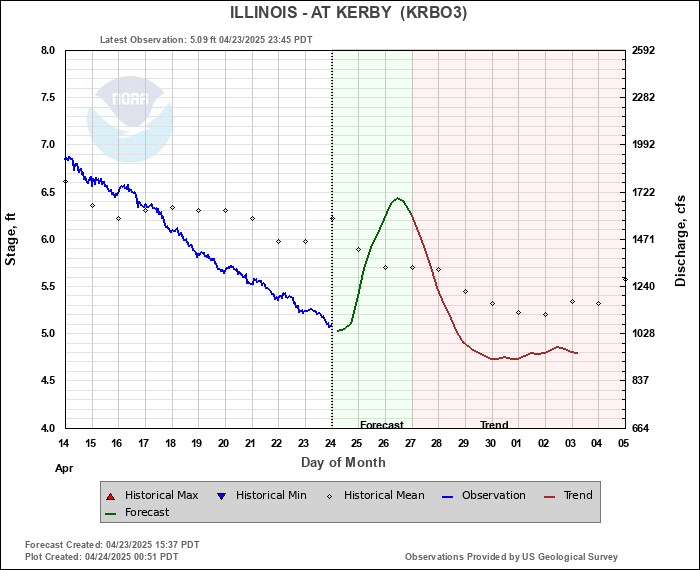 Experimental Illinois River Flow Prediction
Below is an experimental prediction chart for Illinois River flows.
USGS Illinois River Flow at Kerby
NOAA Illinois River Flow Prediction near Agness